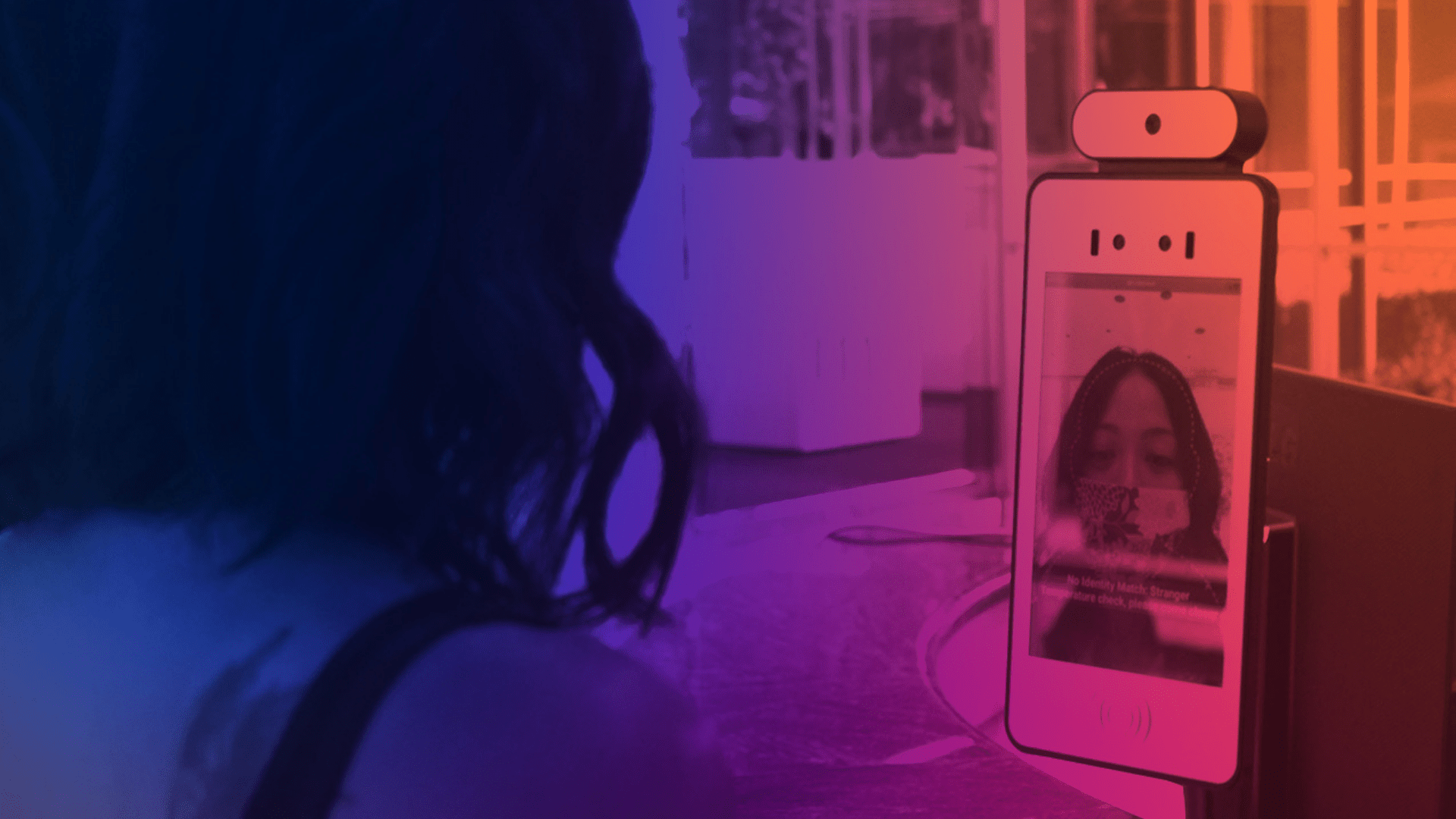 08 Dec

Don't Invest in a COVID Screening Kiosk until you Read This!

Who would have thought that a temperature kiosk would have been on your list of business expenses for 2020/2021? As the COVID-19 pandemic has taken the entire world by storm, many businesses are eager to do everything in their power to reopen. Of course, doing so also means introducing new tools and technology into your business to keep you, your employees, and the public safe.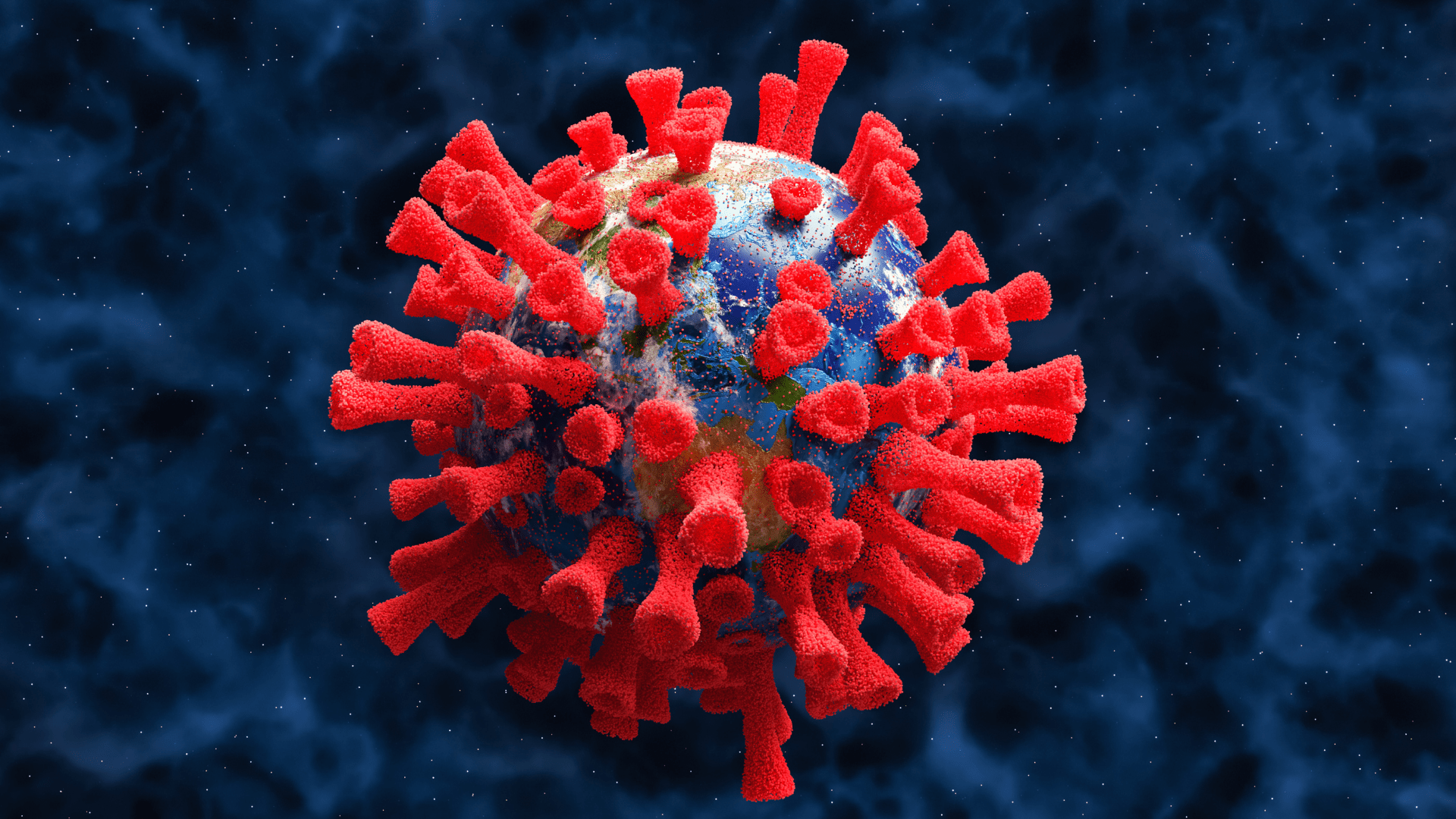 In recent months, the process of checking temperatures has become the new norm. Many businesses and facilities are scanning customers' temperatures before they enter the doors. And given that coronavirus cases are still rising globally, this practice isn't likely to disappear anytime soon.
A temperature kiosk can be an excellent contactless tool to streamline the process of screening visitors while keeping your everyone safe. Before you rush out to buy one, consider whether the technology is truly the best use of your budget. Here are some points to consider:
Does your Business have Heavy Foot Traffic?
A temperature kiosk can be a great way to get an accurate temperature reading on everyone who enters your door.
The problem, however, is that getting a temperature reading on each person can be a time-consuming process. This is especially the case for businesses with heavy foot traffic, such as restaurants, hospitals, and mass merchandise stores. 
There are two common ways companies are going about it: manual temperature checking using a hand-held forehead scanner or automated thermal scanning kiosks that alleviates further delay while screening users' temperature in less than 2 seconds. Learn more about the differences between self-scanning vs. automated temperature kiosks, click here.
What Does Your Response Plan Look Like?
Temperature kiosks are self-service tools that allow individuals to screen themselves for a fever prior to doing business with you. When a positive reading is detected, the system sends an alert so that a designated team can take the appropriate response. Some devices also send alert notifications via email or text.  that can notify supervisor or management when there is a high temperature, the user is not wearing a mask, or a stranger is detected.This feature is included in the RapidScreen Thermal Screening System.
When shopping around, make sure to look for features that help manage multiple devices with one remote access, otherwise with multiple units it can be hard to change settings or add employees for each device at a time.
However, your job as a business is to determine what this response process looks like and what actions you need to take. How quickly will you be able to address individuals that have a fever? Will your team need to put on personal protective equipment (PPE) before approaching the individual? Who will be in charge of responding to positive alerts?
This process may look a little different to each business. It's a good idea to consider these things prior to making the investment.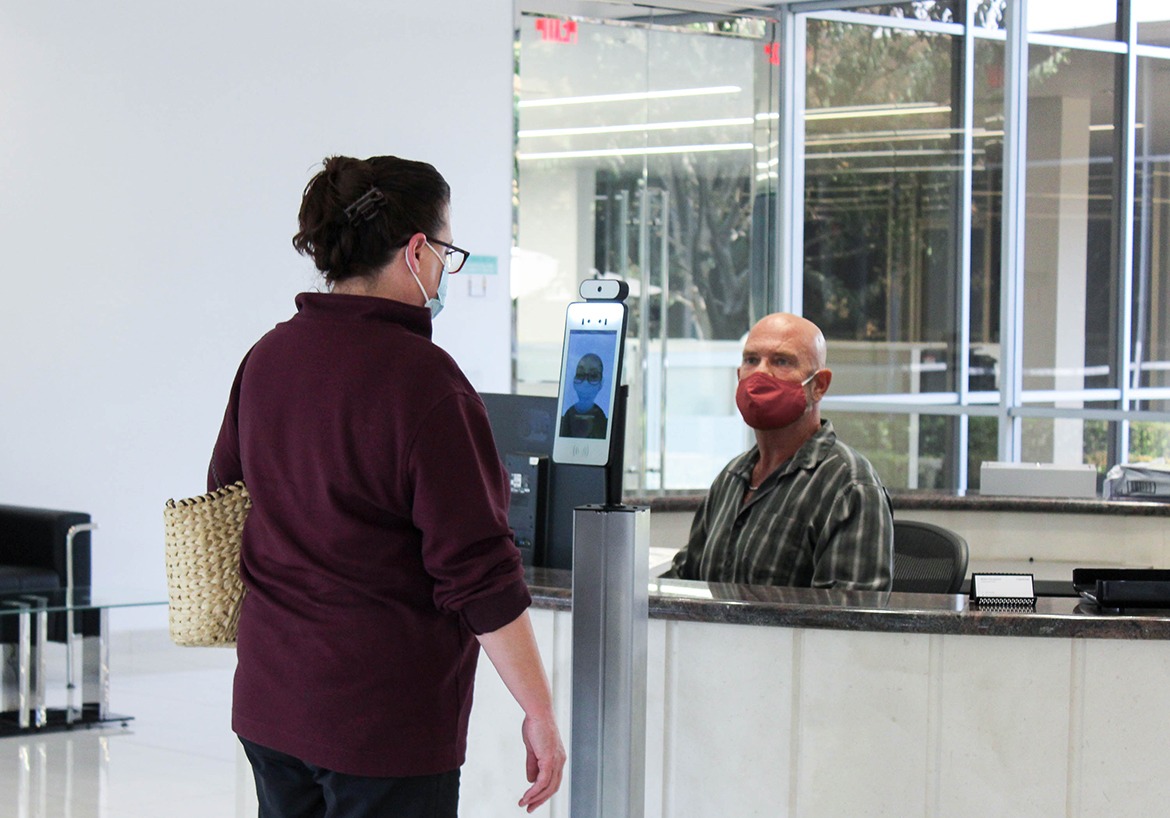 Are You Scanning for Temperatures Indoors or Outdoors?
Temperature readers are sensitive to sunlight and direct heat, which may deliver ineffective results. Think of it as the equivalent to holding a thermometer directly under a heat lamp, then telling your mom you have a fever and can't go to school. What's more, people who are outdoors are likely moving about and generating more heat than they would being less active indoors.
Six Flags has been in the spotlight recently for a similar occurrence when they implemented Dahua fever cameras outdoors to detect possible fever cases. The result was subjects' temperatures being measured at 102, 105, and even 107 degrees. 
The FDA warns that temperature and humidity can vary greatly in an area within a single day. It's recommended that people being temperature screened wait at least 15 minutes in an indoor space where they aren't subjected to the fluctuating weather conditions outside. The FDA also says that during temperature screenings, individuals should remove any face coverings and that one person at a time should be screened, something that outdoor fever cameras don't take into consideration. 
Because of this, a kiosk is usually only ideal for indoor settings like offices with climate control. In other words, it's not something you want to bring to an outdoor construction site.

How Does a Temperature Kiosk Protect Customer Data?
We're living in the information age, where customers are becoming protective of the data they share and how it's used. In some cases, a temperature kiosk may be a sensitive subject because it does more than simply read temperatures. 
The point of a kiosk is to incorporate more technology features, such as facial recognition and the ability to alert personnel of abnormal temperature readings. Companies that install temperature kiosks have a responsibility to their customers to investigate what data is being collected by third parties and how that data is being used.
It's important to note that requirements from the Health Insurance Portability and Accountability Act (HIPAA) does not apply to COVID-19-related information that employers collect from individuals. HIPAA does apply to protect health information (PHI) in relation to COVID-19 when created, maintained, received or transmitted by a group health plan. For more information, click here.
Does the Temperature Reader Align with Your Governments Regulations?
Black-listed or banned products from overseas are obvious no-go's for companies, and these lists continue to grow. It's important that you select a temperature kiosk that meets your country's requirements regarding materials, functionality, and user data protection. 
When you purchase products that do not meet compliance standards, you risk facing penalties or fines, not to mention the erosion of customer trust. Ideally, you will choose a product that is made domestically so you don't have to jump through compliance hoops.
If you are on the market for a Temperature Kiosk, invest in brands who are NDAA compliant and consider reading these tips on How to Avoid Buying a Blacklisted Device.
Can You Trust the Company You're Ordering From?
When choosing a temperature kiosk, it's paramount to consider the reputation of the company you're ordering from. These are desperate times, and a growing need for solutions like thermal kiosks have led to the formation of new companies trying to capitalize on others' desperation. We've seen examples of this in everything from dangerous hand sanitizer to faulty PPE being distributed by FEMA. And though devices like temperature scanners are quite a bit more complex, don't think for a moment that knock-offs aren't making their way into the market. Anytime an industry is booming, there are bound to be copycats looking to prey on desperate businesses. 
When ordering anything safety-related to your business due to the coronavirus, it's important to consider the source. Even marketplaces like Amazon aren't immune to the effects of untrustworthy brands. Consider using resources that check how long a company's site has been around by indicating the date of creation, see here. You may also want to read up on the company to learn more about their background, scope of work, and case studies.
The best practice is to order from credible USA companies that have a demonstrated history of excellence. This prevents you from getting a shoddy knockoff product from overseas, plus it allows you to support domestic commerce. Learn more on The importance of choosing a USA Brand for your Temperature Kiosk purchase?
Many companies don't intuitively provide support, charging anywhere from $200 to $500 per device, per year. This additional cost or subscription can be costly. It also brings concern for those businesses who are new to the industry and may close up shop or go out of business down the road.
Managing Devices Remotely 
With multiple thermal screening devices in a variety of locations, it can be difficult to manage or monitor regularly. Be sure to invest in a kiosk that allows for management of individual or group units remotely through your network or cloud based tools. 
What's the difference between network or cloud based? Network remote access is through your own ecosystem and stays on your own personal network or server while cloud based is typically a 3rd party where information may not be as private or secure.  
Invest in a thermal scanning kiosk that allows you to connect devices and manage through your own network for maximum security and data protection.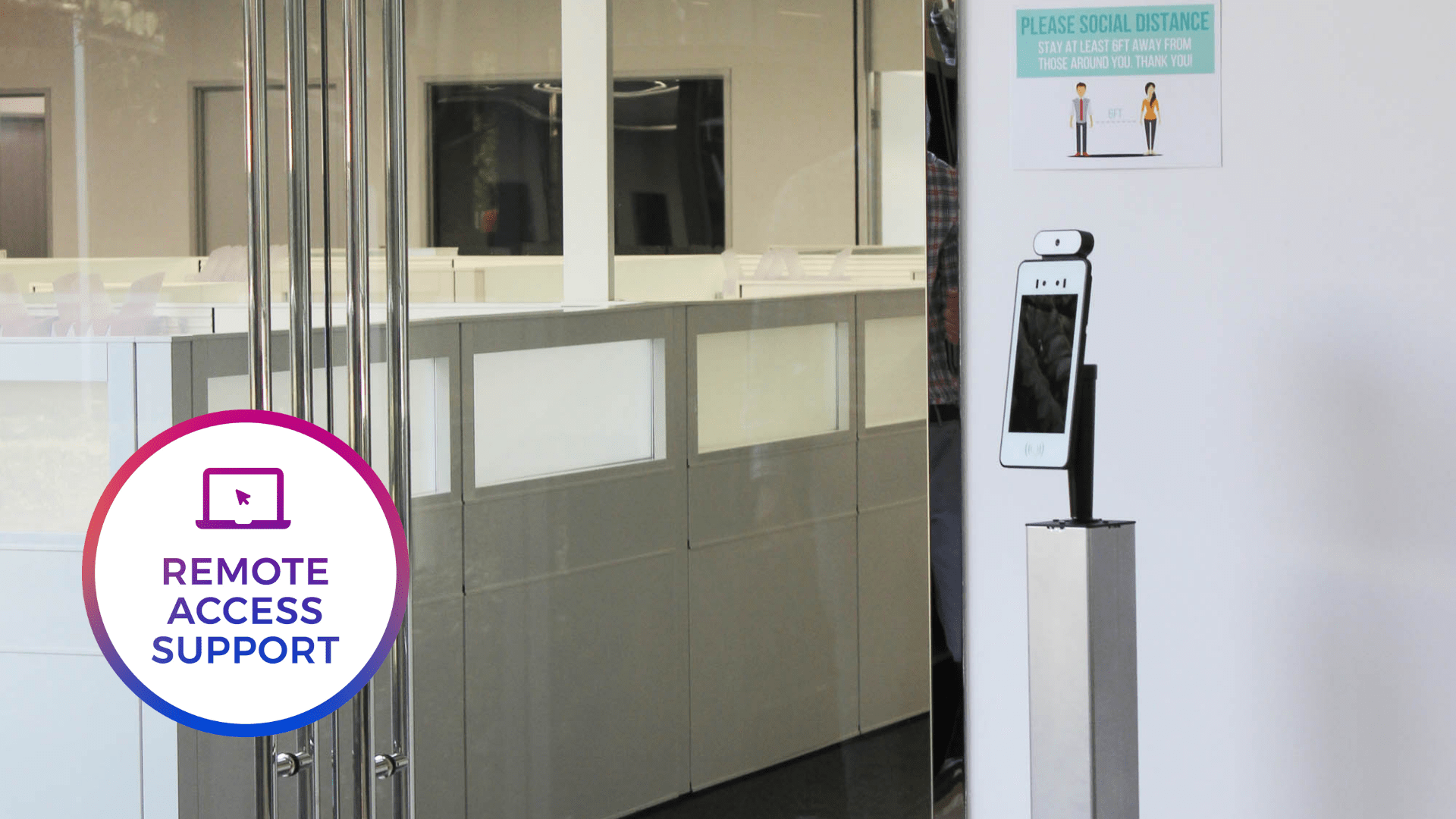 What Other Basic Precautions are You Taking?
Getting temperature readings is just one of many actions businesses can take to reduce potential exposure. 
In addition to checking temperatures, you should also consider other ways you are protecting your employees and customers. Masks, hand sanitizer, and social distancing can add additional layers of security to maintain a safe, healthier space.
Another resource is implementing the CDC questionnaire or survey assessment for employees and customers. Devices like the RapidScreen Temperature Kiosk have integrated a QR code ready into their system for an all encompassing Covid screening experience. This innovation saves the users response to the CDC questionnaire for that day, limiting additional time at entry which can potentially lead to crowding.
Bottom Line: Is a Temperature Kiosk Right for Your Business?
Buying a temperature kiosk for your business isn't like adding hand sanitizing stations or requiring face masks. There are a lot of additional factors to consider how the kiosk will impact your customers, employees, and business operations. 
If you do decide to invest in a temperature kiosk, consider the spinTouch advantage. Our RapidScreen kiosk offers 100% contactless screening with two times the accuracy. Get in touch today for more information!