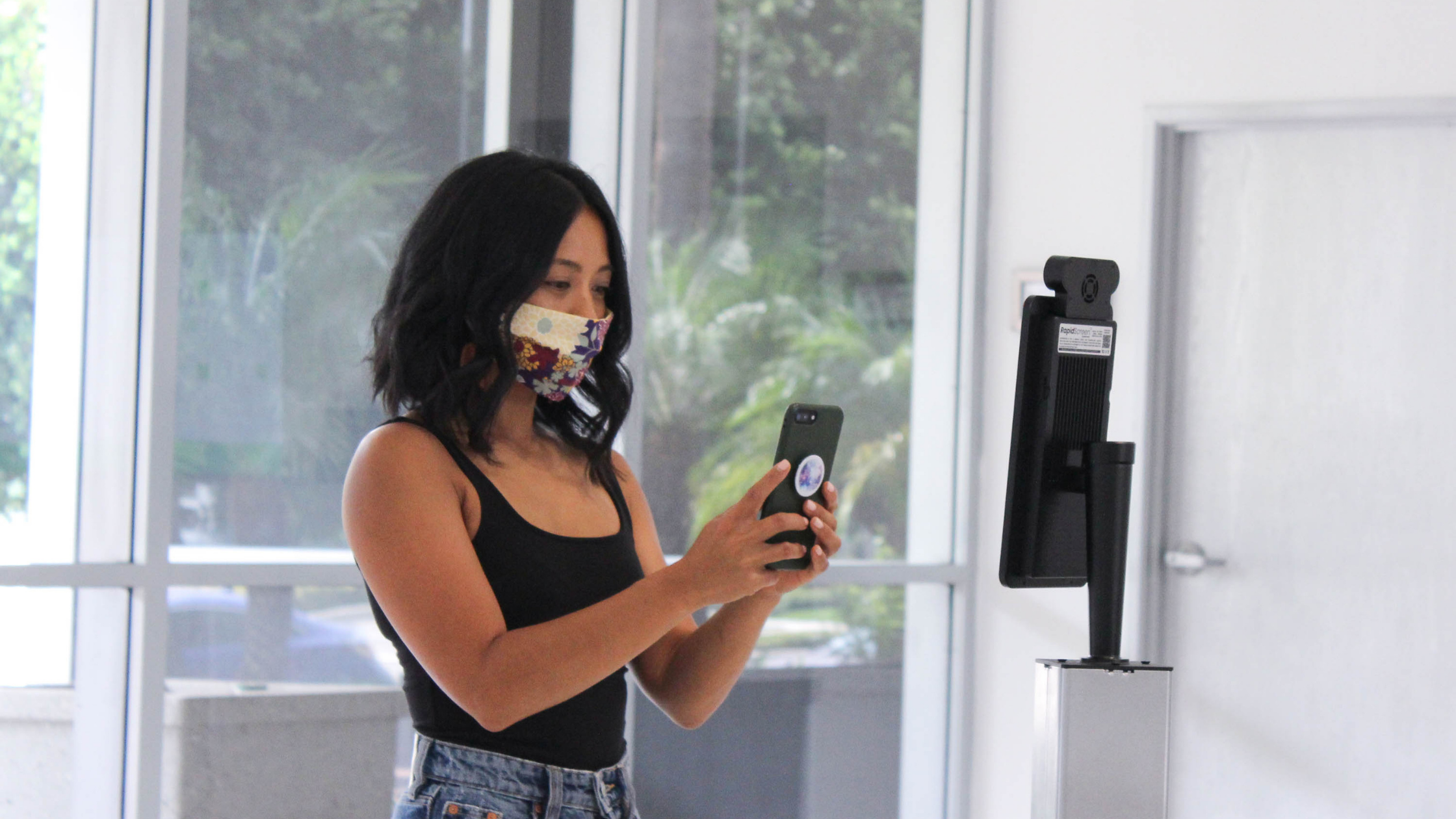 12 Jan

COVID Isn't Over: 3 Tools to Keep Employees and Customers Safe

Nearly two years later, COVID still shows no signs of closing. In fact, cases are on the rise once again as the highly contagious Omicron variant is spurring an increase in doctor visits, quarantines, and tighter regulations in public spaces. New daily cases are reaching nearly 50,000, which doesn't account for in-home testing. To date, there have been over 61.9 million cases and more than 839,000 COVID deaths. 

To help promote a safer and healthier workplace, companies can implement measures now that will deliver ongoing effects. Here are the top three tools companies should be investing in:
RapidScreen Temperature Kiosk
Our RapidScreen automatic temperature kiosk provides a strong early defense for indoor public spaces and workplaces. Rather than manually scanning and recording temperatures, the RapidScreen does this quickly and creates logs of every scan. Plus, it maintains user privacy by alerting employers when a test has been failed but without sounding the alarm to nearby persons.
Wellness Cloud
If ever there was a time where we needed support and encouragement from others, it's now. As the pandemic stretches on, employees need a way to connect with others, maintain their physical and mental health, and live as healthy a life as possible. The Wellness Cloud helps to accomplish all of the above by offering remote support on demand.
Rapid Testing Kits
Rapid testing kits are quickly disappearing from store shelves once again. For employees that start feeling ill at work or for companies in areas that require weekly testing of employees, you need a healthy stock of test kits on hand to address needs immediately. 
Taking small steps now can lead to big effects later, especially if it means keeping your employees and customers safe and healthy.