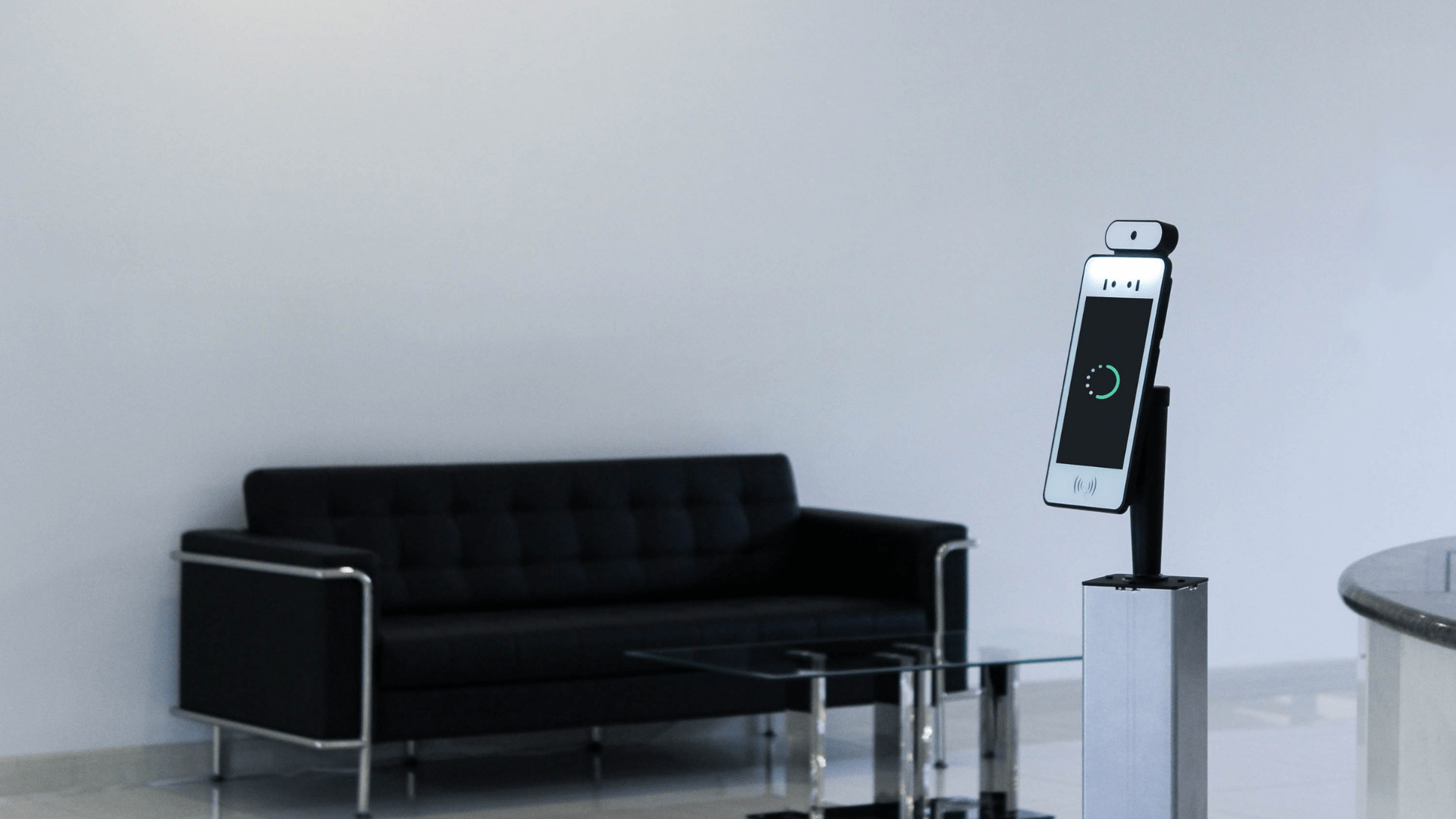 01 Dec

How to Avoid Buying a Blacklisted Temperature Kiosk Device

Many businesses have been adding electronic temperature kiosks to their businesses, and for good reason. This self-service option adds an extra layer of health and safety to prevent the spread of coronavirus. But could the device you choose actually be banned in the U.S.?

It sounds logical enough: if a product or brand is on the USA blacklist, then you simply won't have access to those products, right? In an ideal world, maybe. But creative tactics and legal loopholes like the one in Trump's Huawei ban make avoiding blacklisted products harder than you think. Here's how to keep your business in compliance and your customers safe when choosing a temperature kiosk:
Understand Why Some Tech Products Get Blacklisted
Foreign technology has become a touchy subject in recent years, spouting privacy concerns over spying or abusing user data. The most recent hot topic is the potential ban of TikTok in the U.S. as reports swirl about the app tapping into private emails, violating user data, and serving up security vulnerabilities.
These issues aren't unique to TikTok, however. It's the reality facing any company that manufactures electronic devices or creates an app. When devices or apps are called into question regarding privacy, they can easily end up on a USA blacklist.
How Do Bans and Blacklisting Work? 
It's worth noting that despite the weight of the words "banned" and "blacklisted," many U.S. businesses are still free to buy, sell, and use these items. There are specific cases in which banned and blacklisted products are not acceptable, and it's important to know what these cases are to keep your business compliant. 
For starters, federal agencies cannot engage with companies who sell or use banned or blacklisted products, nor can federal funds be spent on these items. In this particular ban, the companies Dahua and Hikvision are explicitly named, along with any affiliates or subsidiaries. Huawei telecommunications equipment is also called out, as well as OEMs (original equipment manufacturer that created the parts for the blacklisted devices). 
Last but not least, the ban prohibits agencies from renewing contracts that involved banned or blacklisted products or companies, as well as the purchase of items that use banned items as essential components. 
Something else worth mentioning is that the requirements for banned and blacklisted products only apply to prime federal contractors. Prime contractors will be responsible for vetting subcontractors, and may avoid doing business with any subs that don't adhere to ban or blacklist requirements.
For more specifics on how bans and blacklisting works and who is impacted, refer to this NDAA guide.
Prepare for Future Blacklisting Measures
The best way to avoid buying a blacklisted product or one that is at risk of being blacklisted in the future is simply to buy from businesses in American. We've already seen how politics can get involved in the span of a tweet, and companies don't want to associate their reputation with products that could compromise user privacy and safety.
Watch for Red Flags 
Some devices that appear to be safe can be deceptive. There have been multiple reports that some of these devices have been sold to U.S. school districts and other government agencies, and their lack of transparency has endangered public safety. 
For example, temperature screening devices from Meridian claim not to be medical devices in order to skirt around the stringent requirements for medical devices. However, the FDA classifies any device that screens for elevated human temperatures are considered medical devices.
There was also no country of origin listed on the device, another missed requirement per U.S. law. Understanding the potential red flags can help you avoid purchasing a device that may not live up to its claims, or worse, be a banned or blacklisted device in sheep's clothing.
Look For an NDAA-Compliant Device
The National Defense Authorization Act Compliance, or NDAA Compliance, is a federal law pertaining to all telecommunications equipment. To receive NDAA certification, items are held to high quality standards and exclude any items produced by specific Chinese companies. The act passed last year and has already officially been put into effect. 
Choosing an NDAA-compliant device takes the guesswork out of buying a blacklisted product. You can trust the NDAA seal of approval and know there won't be legal ramifications for purchasing it.
Support American Businesses
Because many Chinese telecommunications technologies are being banned, experts believe the bans will also hurt the U.S. economy. Companies like Huawei and Hikvisions, two companies being heavily impacted by the ban, are no longer able to service their multiple U.S. business partners. 
To fill the economy gaps left behind by the ban, companies can turn to American businesses. Doing so can also shift focus away from Chinese companies that are still actively marketing, campaigning, and selling in the U.S. despite the bans. 
Buy a Temperature Kiosk from a USA Brand
As a US company, spinTouch takes its reputation seriously. That's why we make parts of our temperature kiosks and other products domestically and ensure we maintain compliance with government regulations.