02 Nov

myShowcase Raises the Bar for Interactive Digital Signage

When you think about what lies ahead for the future of Interactive Digital Signage, what is the first thing that comes to mind? Perhaps you are thinking about the user experience, the ability to create content, or maybe you are thinking about the ability to assess ROI. There is a good chance you are thinking about all of the above because each of these elements is a critical pillar of a successful when developing a forward thinking interactive signage experience.

You have probably seen a wide range of interactive installations ranging from the big box digital signage providers to the custom bespoke interactive experiences created by small creative groups. Now if we start to focus on the development and planning that goes behind each of these interactive signage experiences, it becomes apparent that planning, design, development, execution, and support are strikingly different. Yet what does remain the same is the goal to engage an audience and provide meaningful and relevant content that drives action.

Introducing myShowcase

At spinTouch we made it our mission to create an interactive application that incorporated key features and strengths of both the big box and custom experience providers. Let us introduce myShowcase(™) Multi-Touch Presentation software. The only large format multi-touch presentation tool that showcases a high-end custom look and feel, while remaining pleasantly easy to build and manage interactive experiences on. No designing or coding required.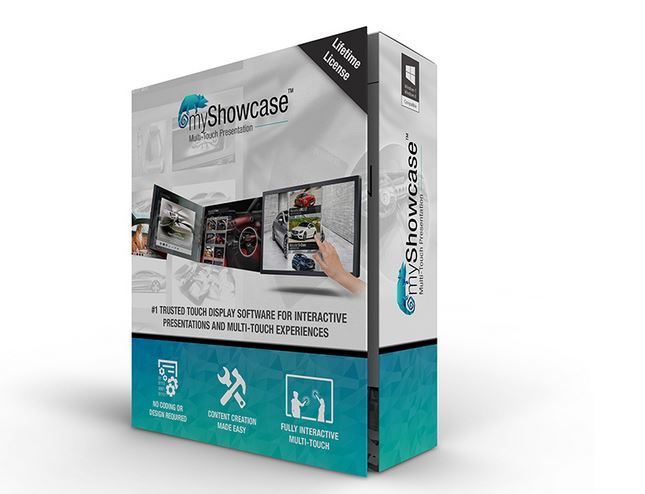 Design that focuses on user experience
Our first thought was to create an interactive signage experience that would be user centric. This means designing user interfaces that behave and act much like what we are used to interacting with on our smartphones and tablets. Despite the big box providers best attempts creating inviting and engaging interactive applications, many times their web like user interfaces fall short of being a hit. With myShowcase we followed the latest design principles created for iOS, Windows, and Android. This is because we are firm believes design and function go hand in hand.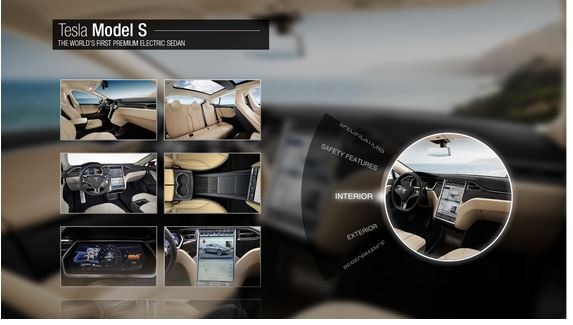 Don't code or design… Focus on your content
We should take a step or two back because before any user has the opportunity to interact with your digital signage application, we have to figure out how we are going to create this experience in the first place right? SInce myShowcase(™) is touted as an advanced design and function application you are probably thinking that it must require extensive custom development and a big budget. Fortunately that is not the case. The beauty of myShowcase is that it is powered by an intuitive and simple CMS that eliminates the need to code and significantly reduces design hours due to pre-built templates and wireframes. With time saved in design and development, more resources can be allocated towards creating your content.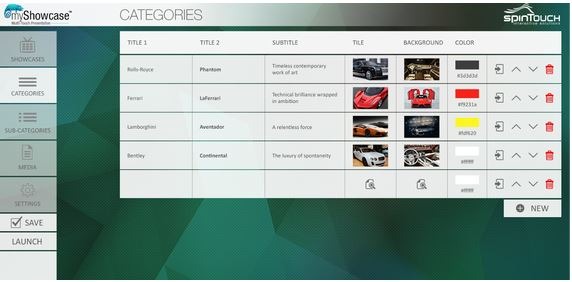 Learn about your users and capture meaningful business intelligence
Who says interactive experiences can't be both enjoyable for the users and beneficial for the content provider? If users are spending time to learn about your products or solutions, these points of interaction should be captured to further enhance the experience and generate information that can benefit both parties. myShowcase leverages intuitive content share features to provide user behavior analytics as well as capture warm leads. If some content is more popular than other content, you certainly will know it and be able to refine your messaging around that valuable information.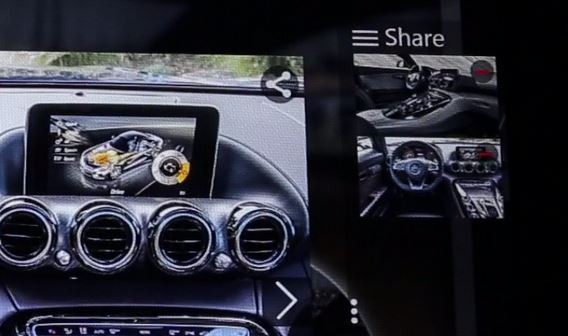 It might be hard to say exactly what the future of Interactive Digital Signage will look like but we should strive to focus on both the content provider and the user experience. With applications like myShowcase raising the bar by creating a more unified experience we can expect to create experiences that deliver powerful messaging while gather valuable business intelligence.
Have any questions about how you can leverage spinTouch interactive software for your next project? Contact Us
Author: Paul Hashemi | CEO | spinTouch