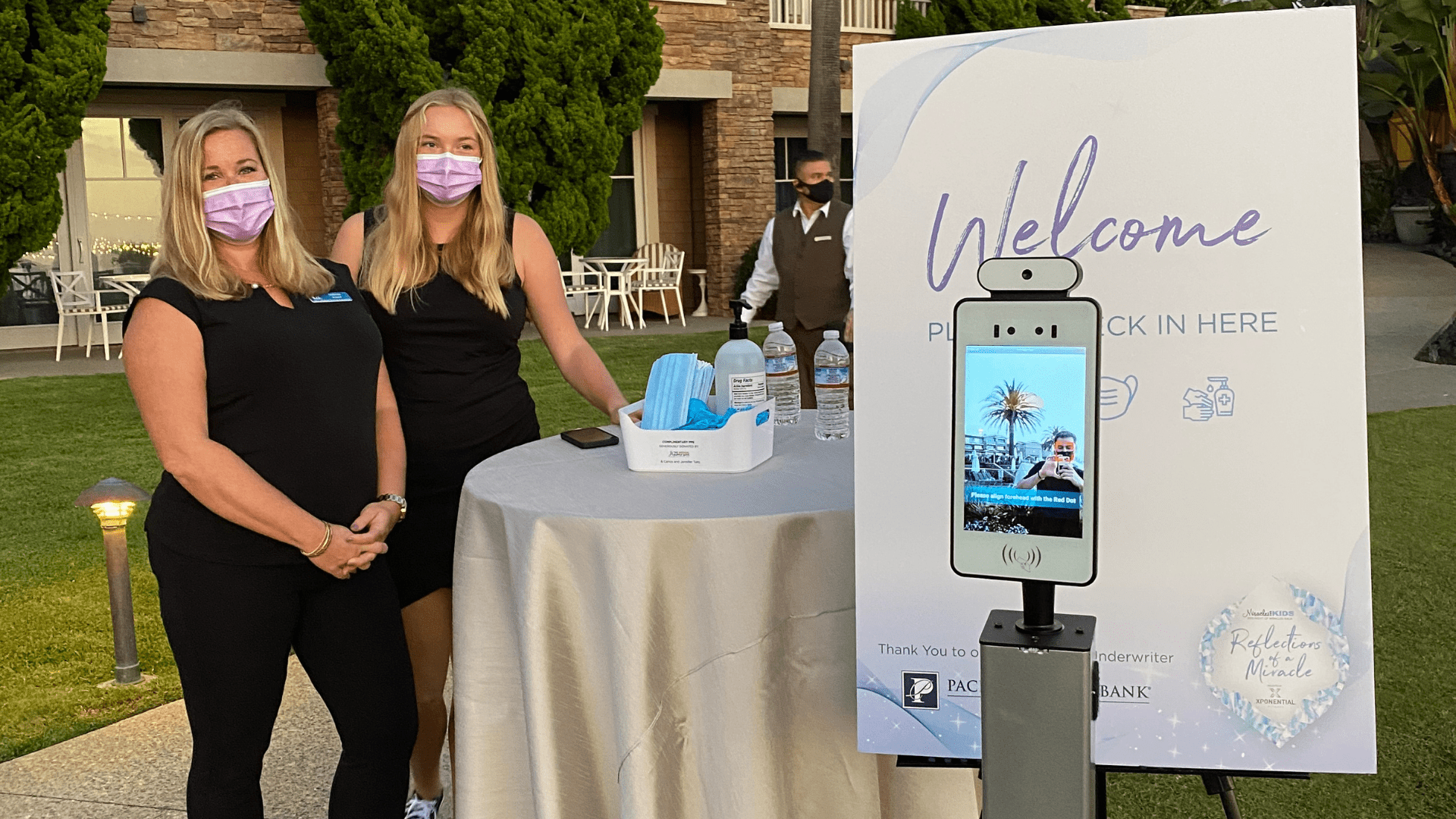 25 Nov

How to Bring Events Back to the Mainstream Safely

When the COVID pandemic hit, events of all sorts and sizes were effectively canceled, including critical charity events that many individuals turned to for help. Months later, the event industry is still at a standstill in efforts to maintain social distancing and flatten the curve. But while canceling events is a thoughtful action designed to protect the public, it's also creating much stress for businesses, organizations, and event planners that rely on revenue from events to keep their doors open and continue serving their beneficiaries.

How can the show go on without sacrificing safety? Here's what our team did for one charity to help them host an event and continue to serve the families that rely on them.
2020 Night of Miracles
Miracles for Kids is a non-profit organization that helps families with critically-ill children avoid homelessness and hunger and maintain a sense of security and well-being. The charity relies on events for fundraising that will benefit the families who need them. But in a year where in-person events are nearly non-existent, hosting their annual Night of Miracles fundraiser was truly a miracle in itself. 
This year, the organization opted for a hybrid approach to fundraising, networking, and participation and allowed for in-person and virtual attendance to fuel their efforts. The new approach to "touchless bidding" via an online auction also removed any potential barriers that could have discouraged participation. The auction ran for an entire week, ensuring that anyone who was interested in placing a bid could do so at their convenience. In total, the charity brought together more than 250 individuals and managed to raise an impressive $1.81 million for families in extreme crisis. 
What used to be a single location, one-night event turned into a series of smaller, private gatherings in cities spanning the country from Laguna Beach to Punta Mita, Mexico. Not only were attendees connected to those around them, but also digitally engaged with the people who showed up in their own way to support a wonderful cause. 
This year, the all-youth professional circus company, Le Petit Circus, provided a dinner time performance that was live streamed to the hundreds of guests in virtual attendance. It also allowed the organization a chance to test new ways of helping people get involved, including the online charity auction. 
Because of the new hybrid format of the event, there were more opportunities to participate in the charity as a volunteer. There was also an increased incentive for local partners to provide sponsorship, as the increased audience size and placement created by virtual attendance allowed sponsors to broaden their brand reach and recognition.

RapidScreen's Role in Promoting Safer In-Person Events
To help manage the in-person aspect, spinTouch donated several RapidScreen thermal kiosks that would provide an extra layer of screening and give guests greater peace of mind. Charity events like the Night of Miracles 2020 cannot support their mission without the participation of sponsors and attendees, so it was essential to the event organizers to find a way to keep the event alive. Visit the Night of Miracles Sponsorship page to see a full list of additional event sponsors. 
The RapidScreen thermal kiosks are self-service, which allowed event organizers to free up volunteers that otherwise would have had to manually take temperatures at the door. This was also a safer option so that these volunteers could avoid coming into contact with someone who may have had a fever.
In addition, the presence of the kiosks provided peace of mind for attendees and made health and safety a key focus of the event.
How to Move Forward with Safer Events
What Miracles for Kids did to host their event is something that other companies can emulate, not just in terms of switching to a hybrid format, but also ensuring guests feel safe attending an in-person function. Events aren't just a critical marketing tool, but also contribute to local economies. They're too important not to find a way to make them work. 
Consider the advantages of adding spinTouch RapidScreen thermal kiosks to your next event. Together, we can keep health and safety within everyone's reach.