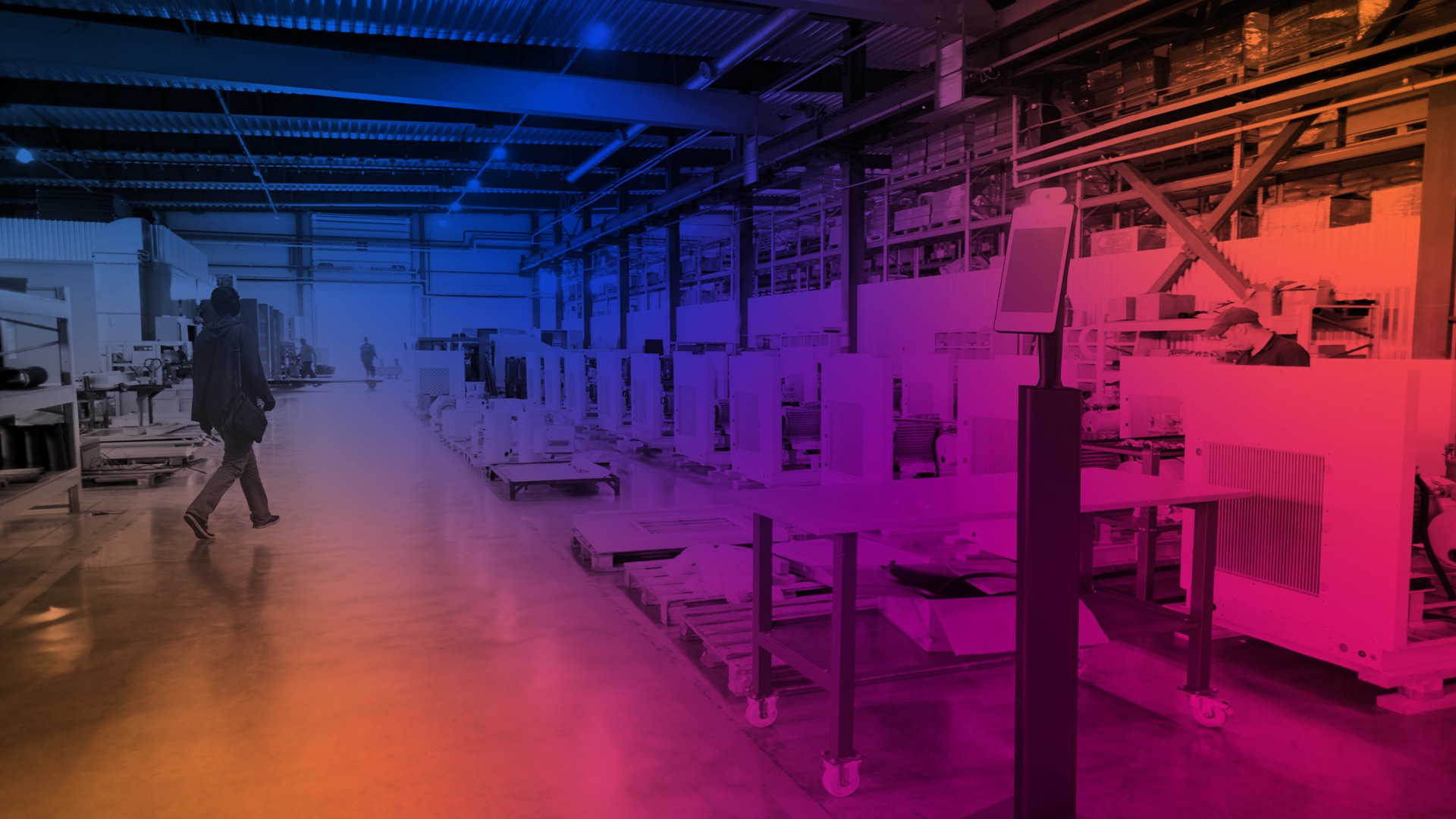 02 Feb

How to Avoid "Six Flags Fever" in Your Business

COVID-19 has changed many aspects of how businesses operate today. While some countries have dealt with large pandemics in recent decades, the U.S. has not. As a result, the COVID-19 pandemic has left many U.S. businesses struggling to find ways to adapt to contactless, socially distanced practices.

To safely stay open or reopen, businesses need to implement a variety of protocols from temperature scans to limited capacity. Much of this involves buying new equipment like temperature station kiosks. However, as we've recently seen with "Six Flags Fever," those attempts can backfire if you don't make the right purchasing choices or use them the right way.
What is "Six Flags Fever?"
It's no secret that financially, the tourism industry has been hit especially hard by the pandemic. Multiple Six Flags locations tried to reopen by implementing safety protocols, including a temperature measurement camera system. The idea was to scan each guest's temperature before they entered the park and block anyone with a fever.
Unfortunately, the thermal temperature scanner they used turned out to be wildly inaccurate. It's partially because they bought the wrong equipment and partially because of the way they used it. Regardless, their own marketing videos showed some guests scanning as high as 108.7 degrees – a fever high enough to cause brain damage and one that would leave no one feeling well enough to stroll Six Flags.
Good Intentions, Bad Execution
Upon seeing those crazy temperatures in Six Flags' marketing videos, journalists began investigating the parks and their use of touchless thermometer cameras. What they found was a comedy of errors when it came to following the guidelines.
The system Six Flags used was meant for indoor, temperature-stable environments. Six Flags, however, was measuring guests' temperatures in a tent. Guidelines also dictate that the cameras should have been used in a room with minimal airflow, but there was plenty of wind as well as a heavy-duty air conditioning system in the tent.
On top of all this, guests are supposed to spend around 15 minutes in a temperature-controlled area before their scan so the weather from outside doesn't affect their temperature reading. Instead, guests were standing in line outside in the heat before coming into the tent for an immediate temperature screening.
The Consequences of Six Flags' Blunder
In some cases, Six Flags violated CDC guidelines while in other cases, they disregarded the use guidelines for the temperature reader. Regardless, these mistakes can have critical consequences.
For starters, the more businesses use inaccurate screening practices, the longer the pandemic will continue because we aren't truly identifying those who need to quarantine. Six Flags already saw a 96% revenue drop in Q2 2020, and thi strain will continue as long as the pandemic does.
Depending on your local COVID-19 restrictions, if you use an inaccurate thermometer device, you could face high penalty fines. That's on top of the cost of your employees getting and spreading COVID-19 as well as the cost of community-wide shutdowns due to new surges.
How to Avoid "Six Flags Fever"
Keeping your business and employees safe isn't as difficult as you may think or as hard as Six Flags has made it out to be. It comes down to following a few steps and making the right choices.
Do Your Research
Take your decision seriously when choosing a no-touch thermometer. Research the manufacturer and how long they've been in business. Check for any online reviews as well as ratings from consumer protection agencies like the Better Business Bureau.
Understand the Guidelines and Use Cases
Each touchless thermometer is built for certain circumstances and settings. Six Flags, for example, used an indoor scanner in an outdoor setting, which was a key part of the inaccuracy problem. As you look for your temperature scanner, choose one that is marketed for the use you need, like an office setting.
In addition, read up on the manufacturer's guidelines about how to install and use the system correctly. Make sure you can follow all those guidelines with the office or area you have. For example, if one scanner needs to be 10 feet away from the person but you only have 8 feet of space in your reception area, it's not the right fit.
Avoid "Miracle Fixes"
This rule holds true in any situation: if it seems too good to be true, it probably is. Most reliable temperature scanners will take a second or two to get an accurate reading. They can typically only scan one person at a time, too. If you see a system that claims to read temperatures of multiple people at once and without a brief pause, it probably won't live up to your expectations.
Understand Your Local Health Guidelines
Various cities and states have implemented their own legal requirements for COVID-19 safety. While they do change from time to time, it's important to be well-versed in the restrictions for your business.
Make sure the temperature scanner you buy and the protocol you use follow the guidelines in your area. It's best to set up a protocol that follows the strictest opening requirements that your state or city has imposed at any time, other than a full closure. This way, if restrictions tighten in the future, you'll be prepared.
Post the Proper Guidelines
For temperature scanners to be accurate, they don't just need to be installed correctly. The people being scanned need to follow certain practices too, like standing at a certain area and in some cases removing face coverings.
Post the protocol clearly in your scanning area so guests and employees can follow it. This is especially important if you don't have reception staff in your scanning area to help people.
Keeping Your Business Safe
At this point, it's becoming clear that COVID-19 could be a presence in our lives for the long haul. Safety procedures like temperature scanning are critical in keeping it at bay, but they only work if you use them correctly and steer clear of "Six Flags Fever."
To see how RapidScreen could be a reliable addition to your safety protocol, learn more about our touchless temperature kiosk.