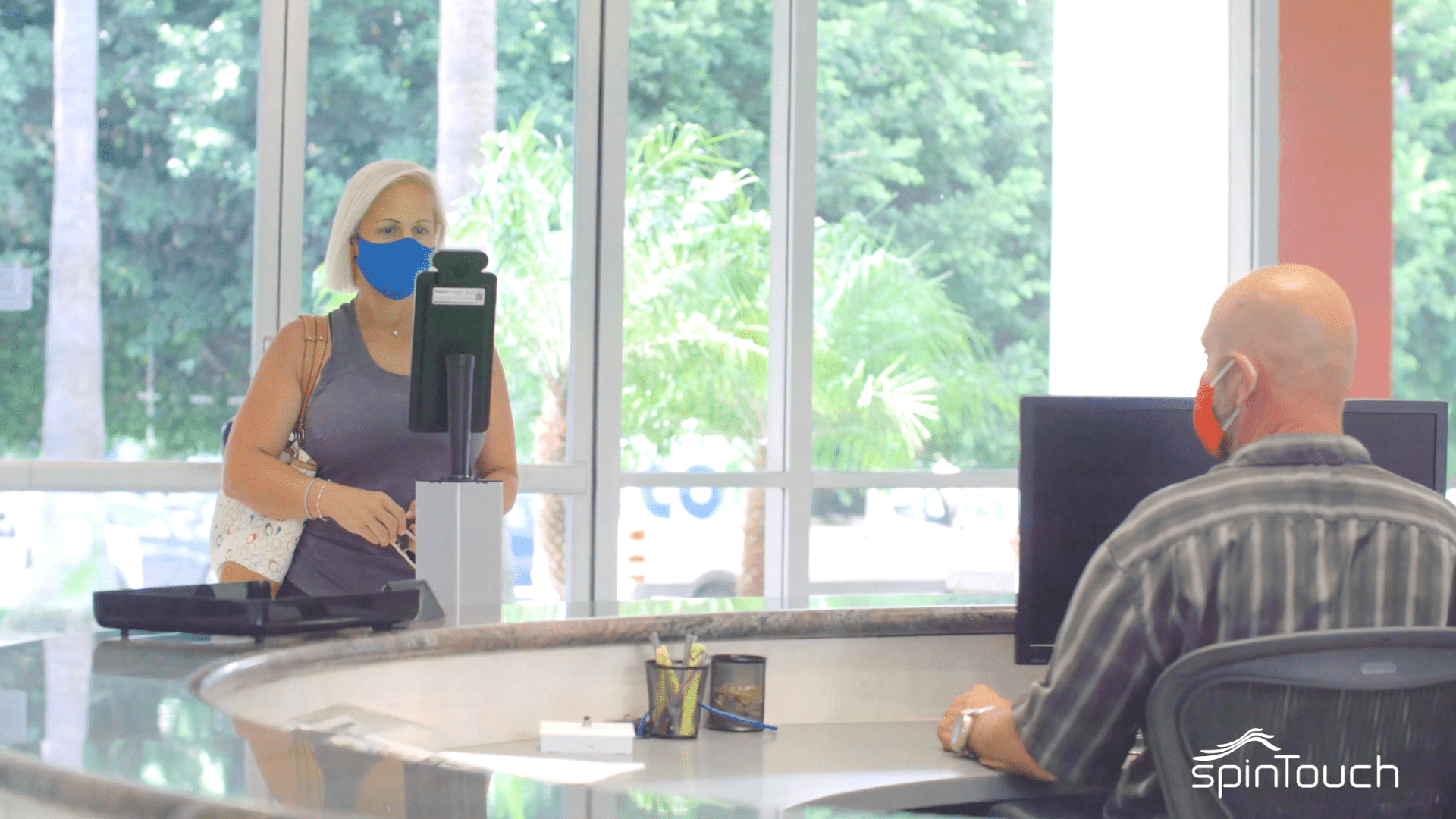 22 Dec

How Companies are Using Thermometer Kiosks to Protect Their Staff and Guests  

Over the last few months, society has adopted new safety measures to protect everyone from COVID-19, developing a new sense of normalcy.

Now that we are all itching to get back to work and to what we knew as "normal," it is quickly being realized that the "normal" we knew doesn't exist anymore. Businesses all over the world are adopting new technologies to keep their employees, customers, and guests safe – and for many of them, their first line of defense is contactless thermometer stations.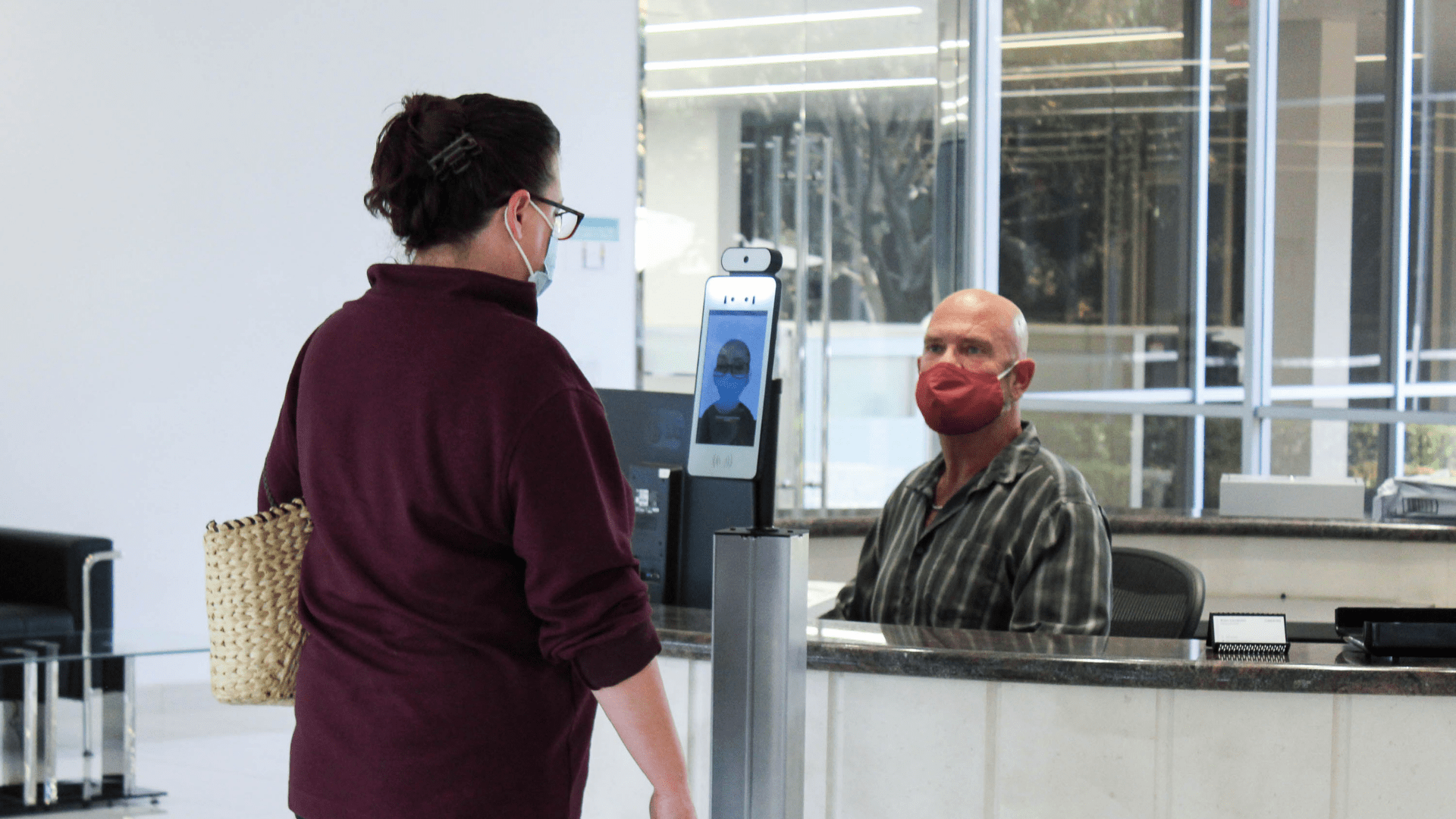 What are contactless thermometer stations?
Contactless thermometers measure the body temperature of a person from a distance of about 3-feet. Certain products, like the RapidScreen Automated Temperature Kiosk Screening System, have an alert system that is activated when someone has a fever or is not wearing a mask – a piece of personal protective equipment that is required by many public and private businesses.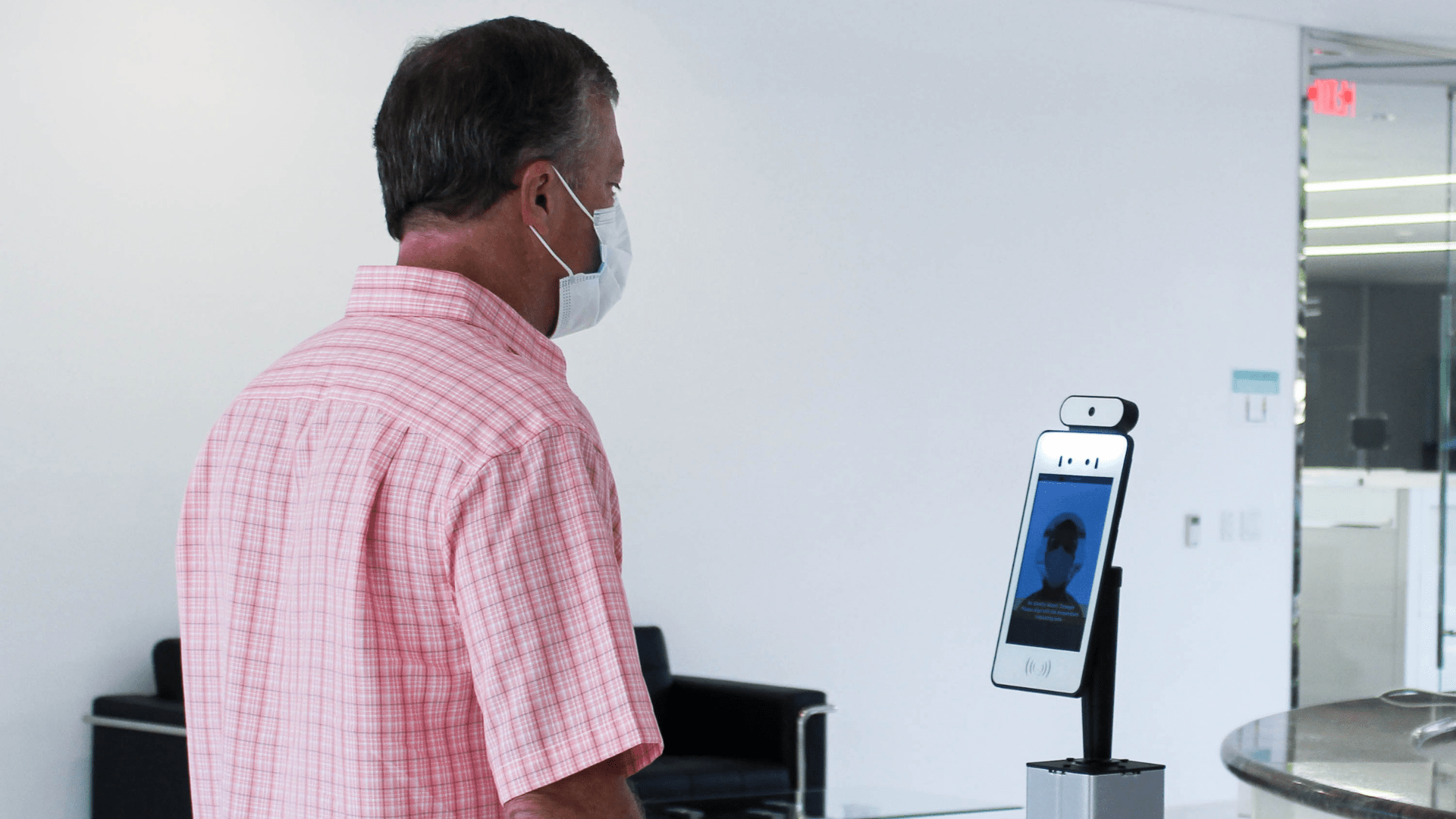 Who will use contactless thermometer stations?
While touchless thermometer stations haven't exactly become commonplace as of yet, they are already being seen implemented throughout the world with the expectation that regular temperature screening will become just another part of our daily lives. 
Already, companies like Amazon, McDonald's, and the Washington Post, have implemented temperature screening kiosks into their security measures, and according to the Global Association for the Attractions Industry, Disney's executive chairman is seriously considering following suit for its USA Parks.
In addition, Frontier Airlines became the first U.S. airline to require body temperature scanning for each person boarding a flight and it's expected that other airlines and airports will be following these added safety measures.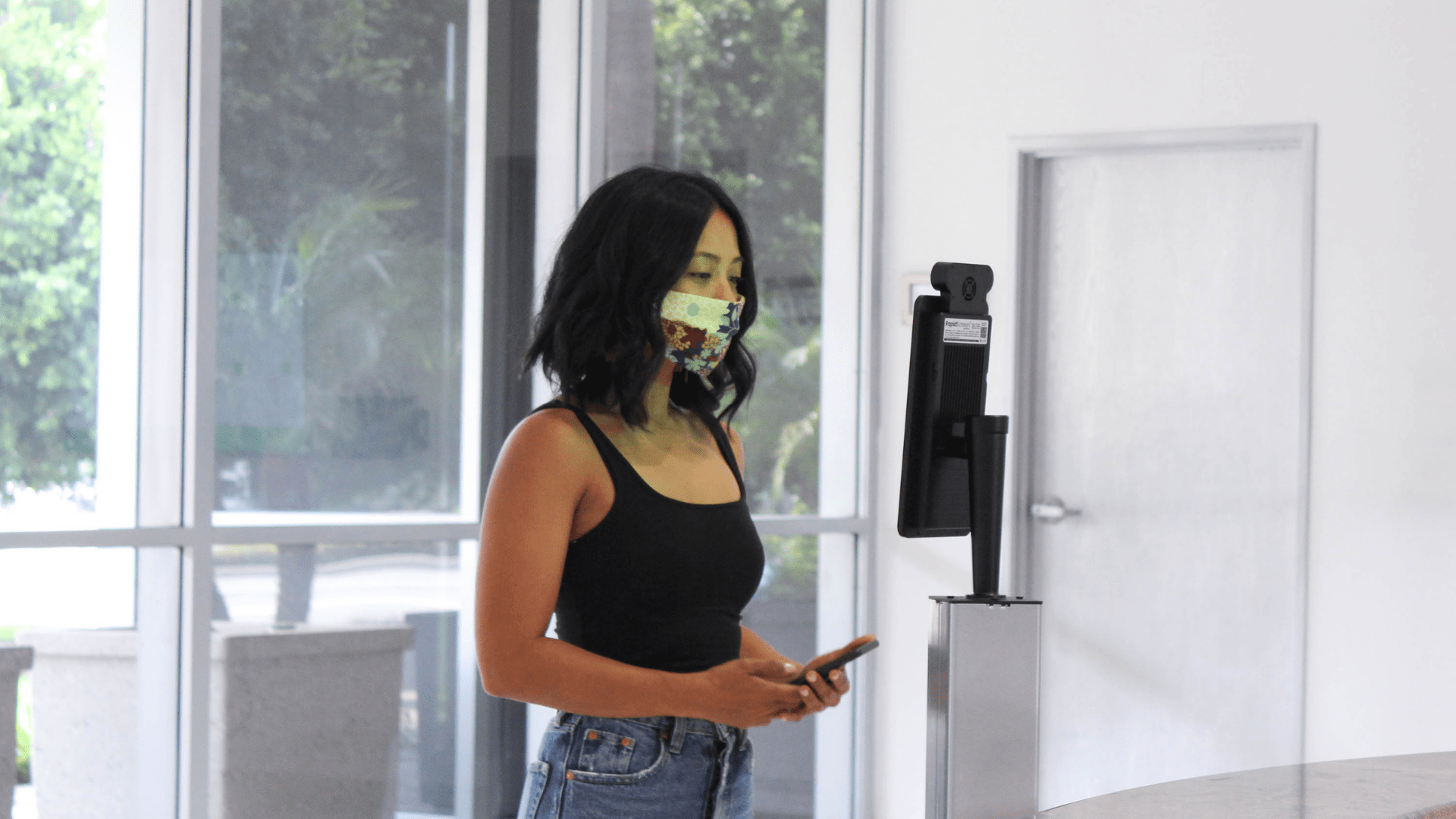 How will contactless thermometer stations protect people?
Essentially, the body temperature monitors that businesses install will protect people by pointing out who has an elevated temperature immediately, without any stalling or interruption to the workflow. 
Temperature kiosks work almost instantly by reading temperatures in just 2 seconds from up to 3-feet away. If a person walking through the body temperature scanner has a high temperature, they will be called to another, separate station for a second reading to ensure the presence of a fever.
If it's determined that a fever is present, that person will be sent home for a span of time determined by the company. In doing so, the company prevents the spread of viruses including, but not limited to, COVID-19.
As of yet, thermometer kiosks are not required or regulated by federal law and it will be up to each business to decide if they want to implement them or not. However, the FDA "does not tend to object" to the widespread use of thermometer kiosks during and after the pandemic and has further said that they will be quite flexible with their regulations in order to put the health and safety of the public first.